A Turning Point For America.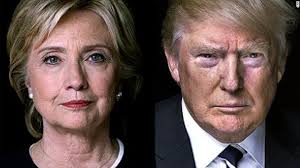 This week marks a turning point for the United States. Voters turned out to either make the monumental move of voting for a female major party candidate or they went in the other direction and voted for someone that would be far from the norm of Washington. Donald Trump is someone who embodies most of the bigoted ideals of America, but every horrifying fact that came out about him was ignored because he was not from Washington. It was shown that Trump has zero respect for women whether it was through the leaked Billy Bush recording or the horrible comments said to women in his Miss America pageants. Along with these sexist comments came an onslaught of commentary filled with racist rhetoric. Lakeview junior Haley Tucker, said, "I believe that Donald Trump should not have won because he has no experience in politics," while senior Olivia Hall believes, "it is a turning point for America because we have a Republican president, senate, and house." Trump made comment after comment and yet his support only grew because he was not Hillary Clinton. His inexperience was seen as a strong suit because it meant he wasn't the same politician that was being offered, but citizens should be concerned. A president needs to know how to navigate politics and be able to work with other people to enact change. The American people were so fed up with the corrupt nature of politicians that they were more than willing to put in a man that is going to send this country back to a time where discrimination was at its highest. This problem shows something extending much further than this single president. The American people were given two choices for president. Many picked their side because it was the lesser of two evils. Both sides had their share of scandals and exhibited questionable experience in the past, yet they were America's candidates.
Many things were said by Trump over the course of the election, and nobody's quite sure of how serious those claims were. He won over support by being a no-holds-barred candidate that would say what he believed to be the truth without an ounce of remorse. Throughout the campaign many scandalous facts came out about him and yet he didn't learn the art of the apology. The American people should be concerned about someone who thinks he can do no wrong. We need someone who can accept other opinions and acknowledge when his is not the right one. Trump couldn't be trusted by his campaign to keep himself from tweeting in the days leading up to the election, so what makes him qualified to be trusted with an entire country? Either one of the candidates could have been a success or major failure, but the one we're left with has a great chance of being a stain on America's history. The scary truth is there seems to be a lot of Americans who think the same way he does. His twitter rants were evidence alone of a bad temperament. Trump attacked many of the people who would be his colleagues such as Speaker of the House, Paul Ryan. He got the presidency by attacking anyone who spoke against him. It is uncertain how he will be able to rebuild a rapport with the people he will have to work with. If someone were to write an article about every indiscretion Trump has committed, it would go on for pages, but the same can be said about Clinton. The difference with Trump is that he has the power to affect the social prejudice that threatens to take over the American people. Our country has come a long way in terms of social acceptance, but we still have a long way to go. If, in the years to come, our president promotes the idea of stereotypes, racial prejudice, and blatant sexism, our country will go backwards in time and create an environment that will be hard to come back from.