Lakeview Offers a wide variety for future students.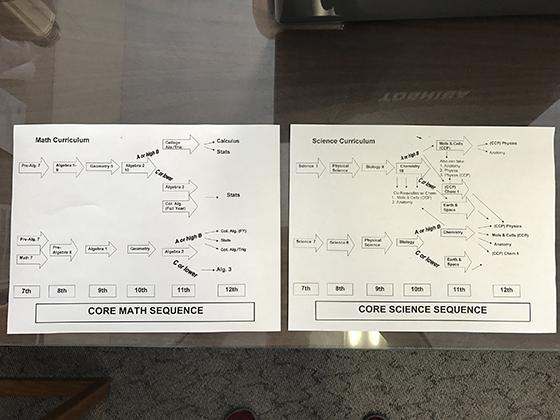 With the introduction of CCP classes in the last year, Lakeview is now offering more classes than ever. With that being said, there has to be a new "bump" in classes starting students earlier in fields such as science, reading and math.
Imagine taking physical science in 8th grade, biology in 9th and then chemistry in 10th. And then being able to take a wide range of science classes your junior and senior years.
The same is similar to math, but that is already in place to get students onto the right track to be able to take college calculus their senior years.
And finally the same can be said for the Englishes which have replaced AP with college writing I and college writing II. But even with all of these classes there is still communications, Microeconomics and so many more. With all of these new classes at Lakeview, students now have more to decide from than ever. For even more information, please refer to the pictures attached to the article.