Lakeview Football Faces Rare Adversity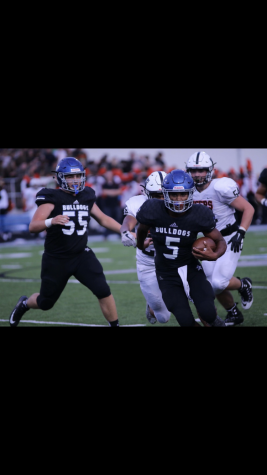 The Lakeview boys varsity football team had a very good year last year going undefeated in conference play and losing only to Howland week 1 of the season. However, this year we bested our bitter rivals, the Howland tigers the first week of the season beating them with a score of 14-9. With that being the case, expectations for this year were very high. We lost a very talented and skilled group of seniors last year but that gives opportunity to the new upcoming students. This year, we have faced many injuries to key players giving many underclassmen the chance to get varsity experience.
Dakota Whitt a senior said, "Well our season didn't go how we wanted it to go in the beginning but I gotta say our underclassmen really stepped up when there name was called and am very thankful for my team. It's been a hell of ride at Lakeview and I could not have asked for better coaches and brothers. It was fun."
The seniors are sad the season is coming to an end but they still have a couple games left in the season to make it count.
Senior Tony Crish also said, " We started off the season great but after a few strong games we lost some important players that affected our team more than we wanted it to. But this does not mean our season is over."
Even though the record is not what the bulldogs expected it to be like the at the beginning of the season, the players do not seem to be giving up anytime soon. The Bulldogs have two tough competitive games the next two weeks. The Bulldogs face their rival, champion flashes, for the battle of the trophy. This has always been a big game during the season for the football team drawing a usually big crowd. Next, they face the Struthers Wildcats, who are always a strong time according to the past. The Bulldogs have faced much adversity but their drive doesn't seem like it is going to stop anytime soon.