School Inspires New Year Resolutions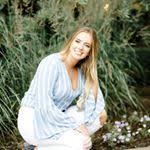 As the start of the new year rolls around, many follow the popular tradition of creating resolutions. Following Christmas break, I went around the school to see if anyone is committing to making a change during 2019. Both junior Madisyn Clark and senior Emily Campana informed me that they will be making a change in their behavior inside the classroom. Like many others who set goals for themselves, they are ready to see how much they grow from the start of the year to the end.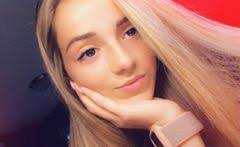 To begin, I asked both girls what their new year's resolutions are.
Campana really wants to "stop procrastinating as much and get a 4.0 for my senior year."
She became motivated after her first nine weeks as a senior. It was the first time Campana earned all As in her high school career.
Likewise, the new year inspired Clark "to start coming to school on time and start deciding what I want to do in my future since it's right around the corner."
With this, Clark also said, "I want to improve my score on the ACT so I can be eligible to take courses at YSU for my senior year." 
These two students are setting the bar really high this year and they're on the right track so far. I asked each of them if they have broken the resolutions yet.
Campana said, "I'm ending the first semester with all A's and I'm confident enough in myself that I will get a 4.0 next semester too."
Clark replied with, "No, I don't plan on breaking it. I plan on staying strong and sticking to it."
Lastly, I asked why they wait for the new year to change their school performance.
Campana feels "It is easier to start something at the beginning of the year and then see yourself finish out the year the same way you started it."
On the other hand, Clark told me, "I don't really wait for the new year. I just want to enforce it more this year to make sure it gets done."
Overall, the new year and the resolutions made have proven to be beneficial for Lakeview students so far, let's just hope this continues into 2020!