2021 Top Dog: Caitlin Kachurik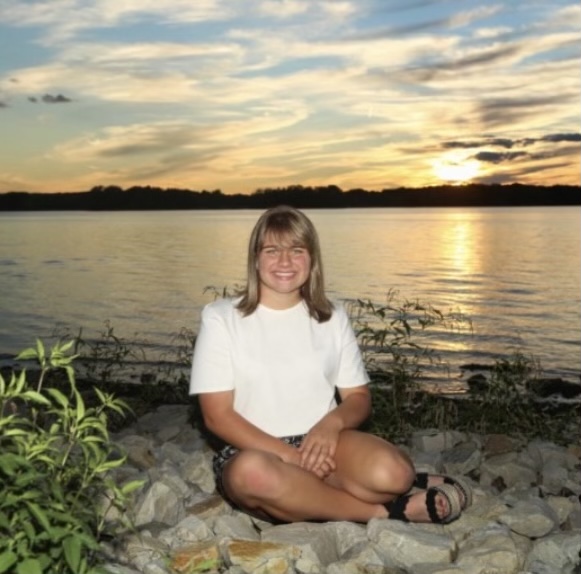 Facing adversity has been a challenge all students have been expected to accomplish this year – but nobody has quite done it like Lakeview senior Caitlin Kachurik. Having commitments to team sports and community services alike, she has spent her high school years exhibiting just how far her intelligence, athleticism, and charisma can take her.
Kachurik has participated in many extra-curricular activities, including her personal favorites band and soccer.
She stated both have "created so many new friendships and [allowed me to] be apart of something that has accomplished so much."
Whether she's marching or playing on the field, Kachurik is constantly defending her reputation as a force to be reckoned with. While her achievements in the classroom are truly remarkable, it is those she reaches in sports she feels the most proud of.
In regards to being captain of Lakeview girls' soccer team, she is glad she gained this position as a senior because "it shows [how] my hard work had paid off and it's a good feeling to have when others look up to me."
As a star student and athlete who was given the honor of being in the top five goalies in Ohio by the OSSCA, there's no doubting Kachurik's well-versed capabilities. Perhaps it is not only her determination and aptitude towards success that will pave the way towards her bright future, but also her passion for justice.
She plans to "attend The Ohio State University for Criminology or Psychology."
A team leader, band member, and possible future criminologists – is there anything Kachurik can't do?
Navigating her way through the halls of Lakeview to where she stands today was no easy task with her busy schedule, but Kachurik wouldn't have wanted it any other way.
Her advice to the younger classes reflects this, as she says to "make the most of these four years because you only get one chance."
Kachurik's future is bound to be as plentiful as she is capable. No matter what she becomes in the future, Lakeview will always remember her positive mind set and strong-willed spirit. Good luck, Caitee! 🙂