When Life Gives You Lemons: Use them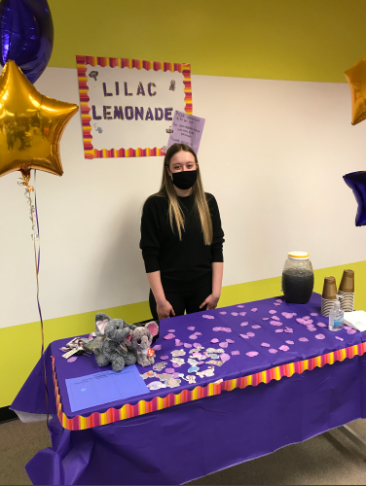 The idea of "Lemonade day" created by Entrepreneur Michael Holthouse has sparked interest in school's across the nation lately. Lemonade Day is a fun experimental program that enables the youth to be taught how to start, own, and operate their very own lemonade stand.
Lakeview's entrepreneur group decided to take on the challenge, as they do every year. However, they are making it a competition, extending their dates to sell lemonade, and picking a charity of their choice to donate the money they've collected to. Each group will design their stand, make their own product, and sell at the numerous upcoming sporting events.
These dates consist of, Wednesday May 27th – Junior High Track at 4:30 pm and Varsity Baseball at 5:00 pm, Thursday April 28th – Tennis at 4:00 pm and JV Baseball at 5:00 pm, Saturday April 30th – Track at 9:00 am, Monday May 2nd – Tennis at 4:00 pm, Varsity Baseball and Softball at 5:00 pm, Tuesday May 3rd – Track at 4:00 pm.
However, prior to operating their business, they must give a loan board presentation about their stand in financial terms. Many members of our school and school board will be in attendance to hear all about everyone's plan.
Everyone can't wait to kick off the process of this project and help out the non-profit organizations that the proceeds will be going to. Some of the organizations include suicide prevention, breast cancer, animal healthcare, and children's hospitals. All of these are family-friendly and many of the themes that will be presented have played a part in lives all over.
Leader of the entrepreneur group, Anne-Marie Alexander states, "The students are so excited to get the chance to run their own business. Most of them have picked charities that they have a connection to, so there is a meaning behind every stand." She asks that everyone stops by if they have the chance to and try all of the different lemonades.
We also got the opportunity to ask a couple of the participants their thoughts on lemonade day and share them with you. Nick Basile, with Stephen's Lemonade Stand says, "It would be greatly appreciative if you came by to try our lemonade and hear about Stephen and his story. This is a very important day to myself and all and it would meant a lot if everyone, if possible, visited us."
Last but not least, Kylie Matteotti with Lemons Against Cancer, adds on to that with "We are anxious to start our stands. We really have put forth a lot of effort and plan on being successful."
The students are also given the opportunity to sell a food item to complement their lemonade. So, if you're hungry or looking for a refreshing drink and donate your money to a good cause, now's your chance. Don't miss it. There is a lot of buying and selling, commitment, and dedication from these students to not give their lemonade a try!