2022 Top Dog: Charles Pawlosky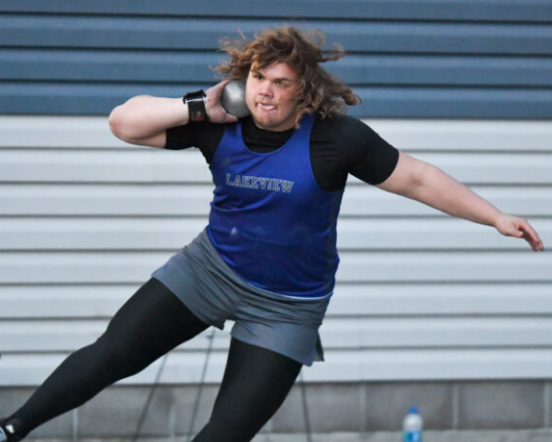 Senior Charles Pawlosky has attended Lakeview for all four years of high school. He was on the bowling team, track team, and the golf team.
Pawlosky is a very good track star as he will try and push his way to state. Pawlosky throws the shot put for the Lakeview High School shot team and is looking to win the state tournament this year. Charles has been putting in the work all year around and is hoping that it can pay off.
Pawlosky will be attending Kent State University where he will be throwing shot put on a scholarship and will be studying an undecided major. Kent State is a division I school and Pawlosky will be going head to head with top tier competition.
Though Pawlosky was a beast on the field, he is also a beast in the classroom. Pawlosky will graduate Lakeview with a 3.8 GPA and helping him get to that point was the late night studying and always paying attention in class.
I asked friend of Pawlosky Tyler Doran about how Pawlosky is as a friend he said this, " I love Charles. He is just a great friend to be around and a great person in general. He is a hard worker and puts in the work and that is why he is in the position he is now."
I asked Pawlosky about leaving high school and he stated, "It's gonna be sad to leave here but at the same time it's a new chapter in my life and I am very excited about it. Not a lot of people can get the opportunity that I am now and I am not gonna take it for granted. I'm gonna put in the work and make the most of it."
I asked fellow teammate of Pawlosky Landon Maderitz about how Pawlosky is during the season and he said, "Charles is great during the season. He is always pushing me to get better and it really helps me. I just started track this year and Charles has helped me so much and I am grateful that me and him have the friendship that we have."
We all wish Pawlosky the best of luck as he heads to Kent State, but always deep down Pawlosky will always be a Bulldog.