Bulldogs building up for Halloween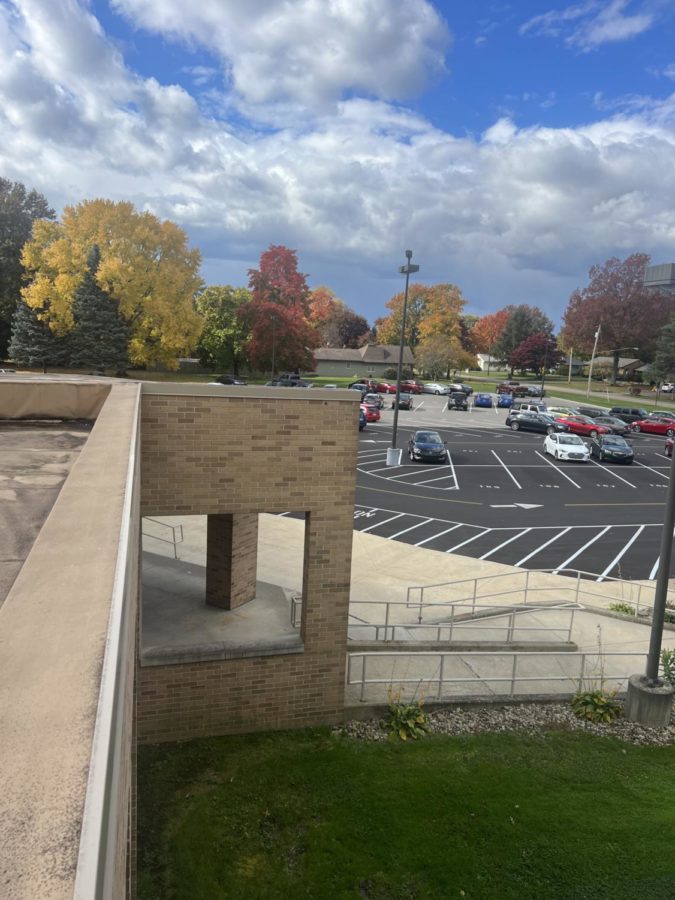 Halloween is a unique holiday with many festivities that other holidays don't have, what are Lakeview high school students looking forward to?
Senior Mason Littleton a well-known Cedar Point lover can't wait for the Halloween season this year.
Littleton said, "I'm excited to go to Cedar Point to see Haloweekends."
Cedar Point is a popular attraction for many people in our area and they put on a great set of houses and amusements for their Haloweekends that I would recommend you to see.
Junior Tyler Hovance is an avid partygoer and has some very big plans for upcoming events.
Hovance was quoted saying " I can't wait to go to costume parties and see all of my friends."
Many people's favorite part of Halloween is dressing up and going out to show off their great costumes, and let me tell you Lakeview does it best.
Senior Bree Wistar another Cedar Point enjoyer is also a fan of the scary side of Halloween.
Wistar states " My favorite part of Halloween is Haloweekends and going to haunted houses."
Wistar and many others seem to think Halloweekends is a big hit and who doesn't love a good haunted house? With this year being possibly the most normal in recent times it's a great chance to go experience a good old-fashioned haunted house with your friends.
Officer Rice, our resource officer, is excited to be a family man and enjoy the spooks and attractions as the leaves change this season.
Rice's favorite part of Halloween is "Taking the kids trick or treating and going to haunted houses and festivals."
As High Schoolers we take trick or treating for granted when we could be getting loads of free candy, going to Halloween festivals is always a good time with apple cider and pumpkin carving contests all around.
Senior Nonda Makroglou another avid partygoer and costume fanatic can't wait for the good times this season will bring.
Makroglou enjoys "Going to costume parties and seeing my friends."
Costume parties are a staple of the Halloween season, many people's favorite activity is showing off their costumes to everyone and having a good time with their friends.
Senior Tony Malone is always ready to show off this time of year.
Malone stated, "I enjoy making a unique costume to show off to everyone." 
You can always see Tony sporting a great costume at any time during Halloween, we can't wait to see what he shows up in this year.
Senior Canyon Miller has always enjoyed trick-or-treating and going out with his friends.
Miller said, "I can't wait to eat an unhealthy amount of candy and have a good time with all my friends."
Not many kids go out and trick or treat anymore but Miller is an exception I know he'll be out searching for those king-size candy bars all night.
Sophomore Cayden Baldwin loves making his house look very festive for the Halloween season with lots of decorations and props.
Baldwin was quoted saying " Halloween is my favorite season I feel like I can really express myself."
It's safe to say Bulldog country is excited for this Halloween season. Go Dogs.