Newspaper Changes for the New School Year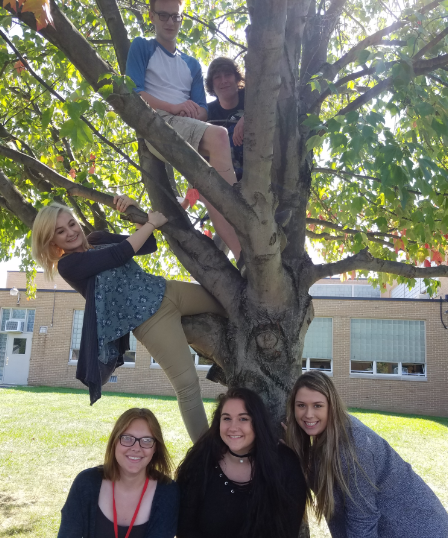 Newspaper Changes for the New School Year
The Lakeview High School Bulldog Bulletin has tremendously changed since the previous 2015/2016 school year. For as long as The Bulldog Bulletin has been a part of Lakeview's school achievements, it has been printed and sold and or given to the high school students. But as of now, the present 2016/2017 school year, it is now available only online.
The Bulldog Bulletin is now easily accessible not only for the students, but also the whole Community will be able to view and keep updated throughout the school year. An online newspaper allows staff members to update the students and the Cortland Community of things occurring within our school district around the time it happens instead of a monthly update. Although The Bulldog Bulletin was off to a slow start because of the huge learning curve of a brand new program and mostly brand new staff, it will be a more productive technique that will improve the school's ability to stay up to date.
The Bulldog-Bulletin will now be able to provide its online viewers with an array of photos regarding an article instead of being limited to printing space on each of the articles presented. The staff is no longer limited on the amount of information they want to share and will be able to get the overall message across without having to eliminate anything.
In addition, The Bulldog Bulletin has welcomed new students to the staff including Taylor Carson, Tucker Gidden, Alec Bartholomew, Sarah Waldron and Lauren Barnovsky. With one returning member, Catie Bugos, as Editor-in-Chief. As The Bulldog Bulletin staff works hard to provide new and interesting stories we ask our readers to remember that this online newspaper is a learning tool for the students involved and is not professionally published. In other words, bear with us as we learn from our mistakes.
The staff will be adding new stories weekly, sometimes daily, so stay updated with your school and community by stopping by frequently to read The Bulldog Bulletin this year online.