Top Dog 2023: Justin Emrick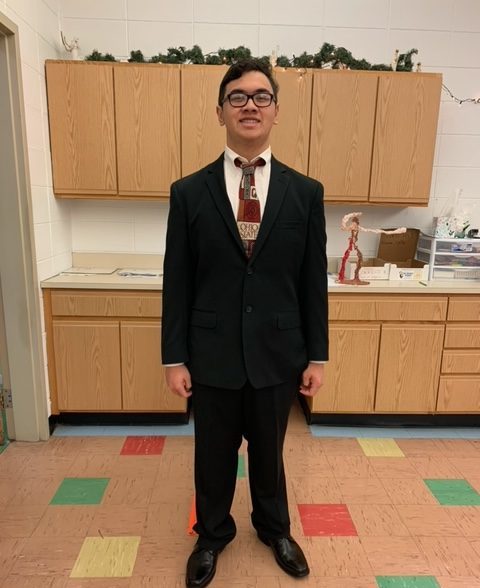 Senior Justin Emrick is about to take on new steps in his life. With graduation quickly approaching, Emrick is feeling nervous, but he will never forget the memories made and time spent at Lakeview High School.
Emrick says, "I loved going on the football field with my sister Lizzie when she was a cheerleader." 
Growing up Emrick had a close bond with his sister Lizzie Emrick who is a former student. He enjoyed having his sister in the same building as him. When she graduated, he was sad to see her go. 
Emrick says, "9th and 10th were my favorite years of high school because my sister was at school with me." 
During Emerick's time in high school, he accomplished many things. He was very proud of being on the honor roll. His hard work and dedication always paid off. Emrick was also part of the choir. 
One of the most important things he learned during his time at Lakeview was to be kind to everyone. 
Even though he has accomplished many things, it has not always been easy. Emrick struggles with Autism which makes it extra difficult to learn, especially in the school setting. Mrs. Shuster has had such a great impact on Emrick's life. Not only has she helped him in school, but she has also taught him many life lessons. 
Emrick says, "Listen to your teachers. They will lead you in the correct way. Teachers are amazing."
Emrick says the thing that makes him proud to be a Bulldog "was being able to make it through with amazing teachers." 
Emrick doesn't know what the next steps in life are going to look like, but he knows he will be staying local. 
Lakeview is very proud of Justin! He is a very inspiring person and has shown everyone that no matter what the obstacle, you can always overcome it! 
Good luck with the next steps in your life!