Winter Sports forecasts flurry of wins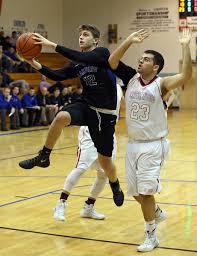 It's that time of year again where the snow begins to fall and sports head indoors for the season. Winter sports teams start their seasons hoping to bring home conference titles for Lakeview High. Amongst these teams there are Boys Varsity Basketball, Girls Varsity Basketball, and Bowling.
To start it all off, the boys basketball team will head over to Champion High School to play a rivalry game against the flashes. The Bulldogs will then host the next two home games against Maplewood and Hubbard.
The boys found themselves in a bit of a drought in the win category last year and truly look to turn that around this season. Drew Munno states, "I think we will be much better than last year. We will be a solid team." This statement might hold true with the return of Seniors, Chris Muir, Jatise Garrison, Austin Shortreed, and Nick Hunter to set up a strong base for the roster.
As far as the Girls Basketball team goes, there was a slight difference in the record of wins and losses. The Girls Varsity squad looks to, yet again, put up a solid year and prove themselves as a serious force to reckon with in every game they play. Their roster appears to be solid as always with the return of Seniors Jensen Silbaugh, Cammie Becker, Madison Meeker, and Kylee Mann.
As far as basketball goes, Lakeview looks to be in shape for two winning seasons this year and hopefully much more.
The Lakeview "Bowl- Dogs" look to put up a great season as well with high scoring matches against all of their opponents.
Overall, Lakeview is shaping up to have a great Winter season of sports. Best of luck to all Bulldogs taking part in all of these great sports. Have a great season.